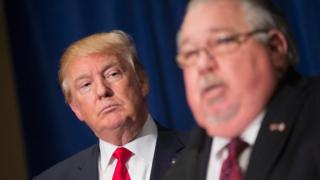 An ex-Trump aide has withdrawn from consideration for an administration post amid scrutiny of his credentials and connection to the Russian inquiry.
Sam Clovis was a candidate to become chief scientist of the Department of Agriculture, but critics said he was devoid of experience for the job.
Mr Clovis has been linked to another former Trump adviser who lied to the FBI about his Russian interactions.
US justice officials are probing claims Trump aides colluded with Moscow.
White House Press Secretary Sarah Sanders told reporters on Thursday: "We respect Mr Clovis' decision to withdraw his nomination."
In a letter sent to the president, Mr Clovis wrote: "The political climate inside Washington has made it impossible for me to receive balanced and fair consideration for this position.
"The relentless assaults on you and your team seem to be a blood sport that only increases in intensity each day."
A congressional hearing had been scheduled on his appointment next month.
Senator Patrick Leahy, a Vermont Democrat and member of the Agriculture Committee, said in a statement on Thursday that Mr Clovis was "a comically bad nominee, even for this administration".
The former Trump campaign co-chair and Iowa radio host had admitted in a questionnaire from the Senate Agriculture, Nutrition and Forestry Committee in October that he had no background in hard sciences.
US nominees to be chief scientist typically have an academic background in science or medicine.
Mr Clovis, who has a background in political science, told senators his career in Iowa politics had required a knowledge of agricultural science.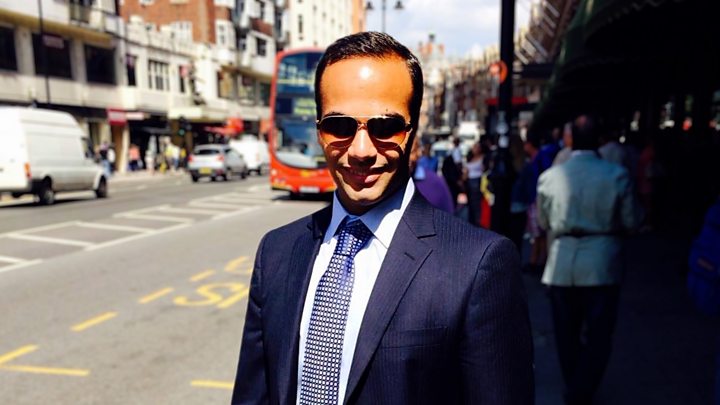 Mr Clovis has previously been criticised for rejecting the scientific consensus that human-made greenhouse gas emissions are causing climate change as "not proven", and for arguing that gay marriage could lead to the legalisation of paedophilia.
This week he was referred to in a criminal indictment against a former Trump campaign foreign policy adviser, George Papadopoulos.
Papadopoulos has pleaded guilty to lying to FBI investigators about his conversations with Russian nationals.
That news came on the same day former Trump campaign manager Paul Manafort was charged with tax fraud by a Department of Justice investigation into alleged Russian meddling in the 2016 US elections.
"Make the trip, if it is feasible," Mr Clovis said in an email to Mr Papadopoulos after the aide asked about travelling to Russia to meet officials, according to a grand jury indictment.
A lawyer for Mr Clovis said earlier this week her client had "always vigorously opposed any Russian trip for Donald Trump and/or the campaign".
The attorney, Victoria Toensing, added that Mr Clovis was only "being polite" in his response to Papadopoulos.
She maintained the Trump team had a "strict rule that no person could travel abroad as a representative of the campaign".