WARNING: This article has the potential to ruin Christmas. Well, sort of.
IT'S a mystery thousands of years in the making.
Archaeologists in Turkey have stumbled on a tomb beneath the ruins of an ancient church they believe contains the remains of Saint Nicholas — or, as he more popularly known, Santa Claus.
A portion of the site believed to contain the undamaged grave was discovered in St. Nicholas Church, located in Turkey's southern Antalya province.
The Demre district in which the church is found is known to be the revered Christian saint's birthplace.
The head of Antalya's Monument Authority, Cemil Karabayram, told Turkey's Hurriyet Daily News the shrine was discovered during electronic surveys that showed gaps beneath the church.
"We believe this shrine has not been damaged at all, but it is quite difficult to get to it as there are mosaics on the floor," Karabayram said.
View image on Twitter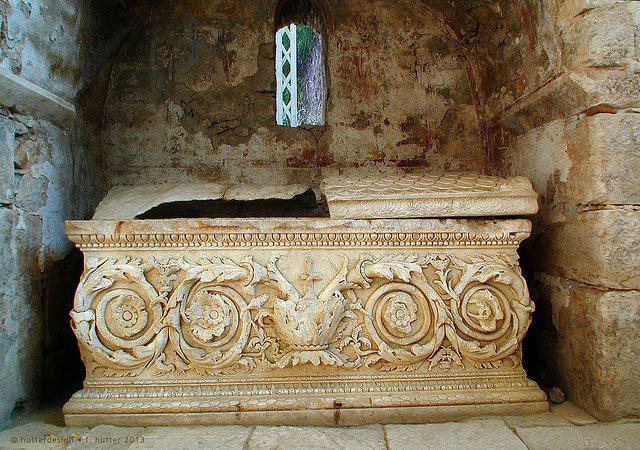 frederic hutter

 

@hutterdesign

Today it's #inspirationMW for #MusuemWeek The empty tomb of St. Nicholas – #Myra #Turkey https://www.flickr.com/photos/hutterdesign/11237549376/in/set- …
Twitter Ads info and privacy
In the delicate excavation process, archaeologists will loosen each tile individually from the mosaics and remove them together in a mould.
The common belief among Catholic and Orthodox Christians is that St Nicholas's remains lie in the Basilica di San Nicola in Bari, Italy.
Turkish experts now claim the wrong bones were removed in tn the year 1087 and those taken abroad belong to an anonymous priest.
The real-life Santa Claus was praised for his generosity, especially toward children, which led to his image evolving into the jolly guy in the red suit.